16-Year-Old Jamie Lynn Spears Is Pregnant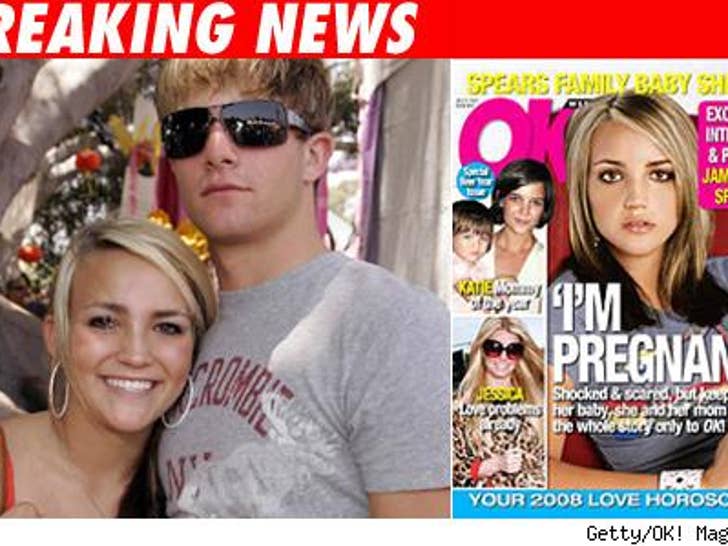 Jamie Lynn Spears, 16, has confirmed to OK! Magazine that she is pregnant. Oh. My. God.

A source tells us the interview, which hits stands tomorrow, is six pages and is on the record with Jamie Lynn and her mother. She tells the mag that the father is Casey Aldridge, who she has been dating for some time and first met at church. Brit's younger sister, star of Nick's "Zoey 101," says she's keeping the baby.
Sources tell us that she has not yet told her older sister. Well, she knows now.
UPDATE: Nickelodeon issued the following statement this afternoon: "We respect Jamie Lynn's decision to take responsibility in this sensitive and personal situation. We know this is a very difficult time for her and her family, and our primary concern right now is for Jamie Lynn's well being."