Everyone and Their Busty Daughters Get a Reality Show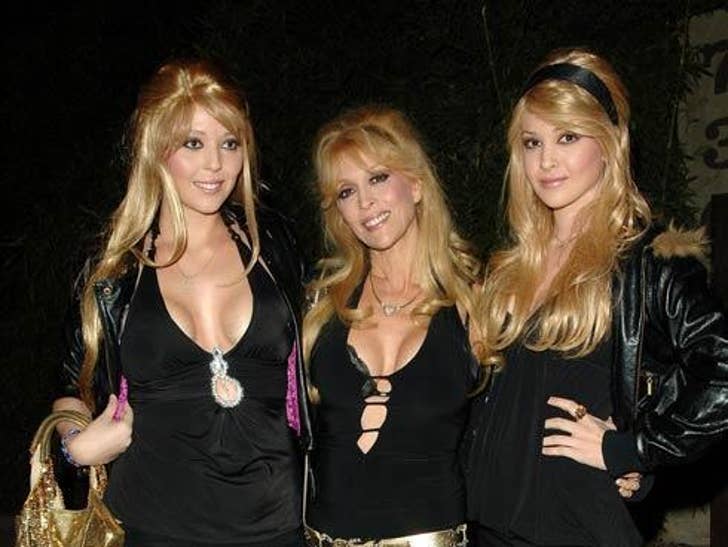 There's a reason '80s blonde Judy Landers and her Hannah Montana wigged daughters were seen out and about in L.A. last weekend -- they are shopping around a reality show! Who isn't these days?!

TMZ has learned that Judy and her girls, Lindsey, 18, and Kristy,16, are working with "Real World" producers Bunim-Murray on the riveting series. These low-cut ladies are the real hills! Judy's sexy sixty-something mother, Ruth, her fellow '80s star/buxom sister Audrey (and Aud's 14-year-old twin boys) will also appear on the show -- which does not yet have a network attached. And you thought "Keeping Up with the Kardashians" was crazy?!
Rest assured, it won't be long before we're watching the Landers Sisters 2.0 on faux dates, having fake fights, and in unreal Hollywood situations. And ... scene!