Pitbull's DUI Rap: You're Wasting Your Time, Papo!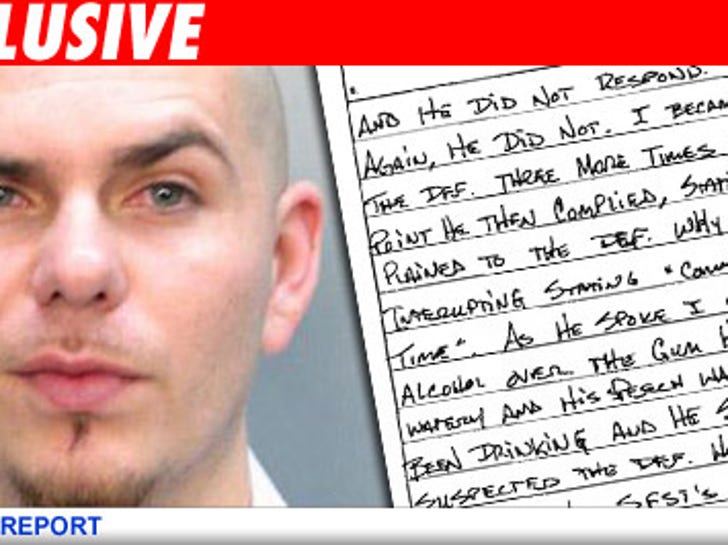 Latin rapper Pitbull (real name: Armando Perez) was collared in Miami, Fla. at 3:14 AM by Miami-Dade Police -- and it sounds like he had some pretty funky moves for the po-po during his arrest.

According to the police report obtained by TMZ, Perez was stopped after flying past a marked cop car in his silver Mercedes, doing 93 mph in a 55 zone. At first, the rapper wouldn't get out of the car, and when he did, the officer writes that he "could detect a strong breath odor of alcohol over the gum he was chewing," that Pitbull's speech was rapid and slurred and his eyes were bloodshot.
Results of the sobriety test weren't pretty either: he couldn't do the finger-to-nose touch, he was swaying, and basically mangled the "walk and turn" portion of the test, losing his balance, stepping off line and starting without being told to do so. And more than once, he told the arresting officer, "This is a big waist [sic] of time your time papo."
Pitbull was arrested and booked, with bail set at $1,000. The rapper was featured on Lil' Jon and the East Side Boyz' album "Kings of Crunk."