Riley Got Dumped, Now He's Dumping on LiLo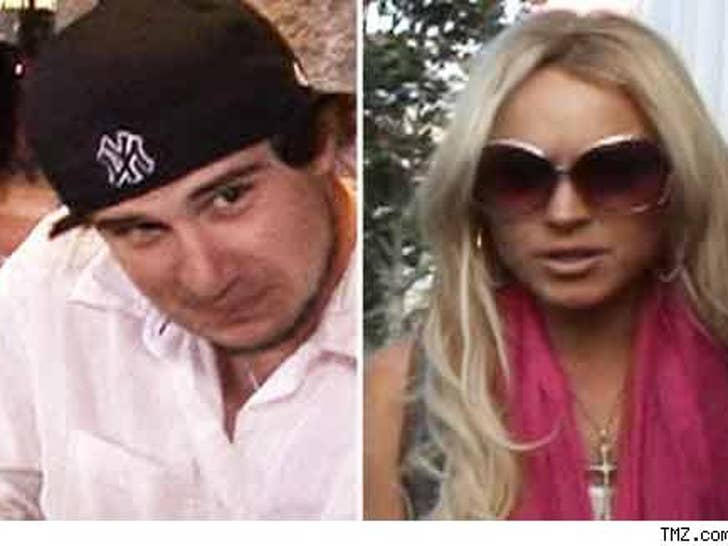 Those rehab romances can be tough to break! Lindsay Lohan's rehaboyfriend, perennial arrestee Riley Giles, kisses and tells to British mag News of the World -- claiming Lindsay craved marathon sex with him. "She'd demand sex again and again. We'd go at it for hours." Poor bastard.

Giles also says there were times when the two "didn't get out of bed for days." Wonder how much ol' Riley was paid for this sloppy post-pillow talk?! The bigmouthed hump also says that LiLo has an "addictive personality," but he thinks she truly does want to stay off drugs. He claims the two were in love, "Lindsay would tell me she loved me and I'd say that to her, too." Aww, and this interview is how he shows that deep, profound love!
Giles claims to still talk to Linds every day. After this, he'll be lucky to get a Christmas card!