Beyonce Wins Lawsuit -- Again!
Beyonce
Wins Lawsuit
Again!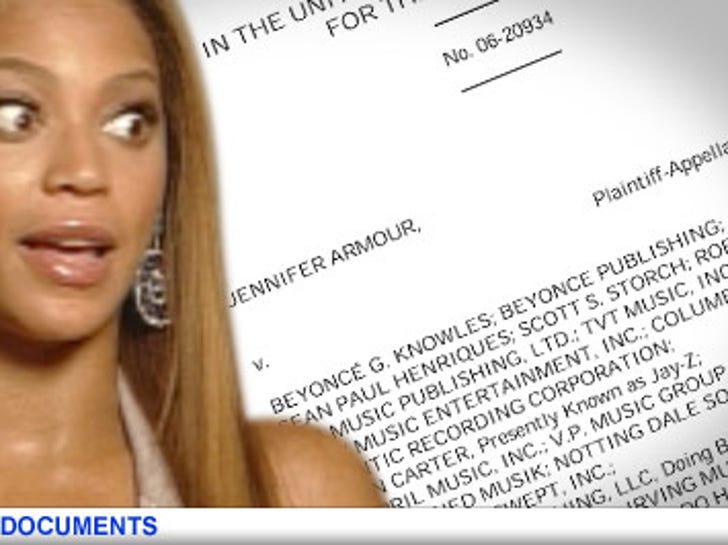 After have a lawsuit against her dismissed last year, a judge ruled on the subsequent appeal last week -- and Beyoncé won that one, too!
Jennifer Armour filed suit in 2005 against Beyoncé, Jay-Z, Sean Paul, Scott Storch and others, claiming she gave Matthew Knowles, Beyoncé's dad, a demo of her song, "Got a Little Bit of Love for You," back in March 2003. Armour claims Beyoncé and company ripped it off and turned into the Grammy-winning hit. "Baby Boy."
But in October 2006 -- and again last week -- the court ruled that two songs were "substantially dissimilar" and that Armour could not prove that Beyoncé had access to her demo before making her song. Take that ... twice!