It's Over for Dita and Marilyn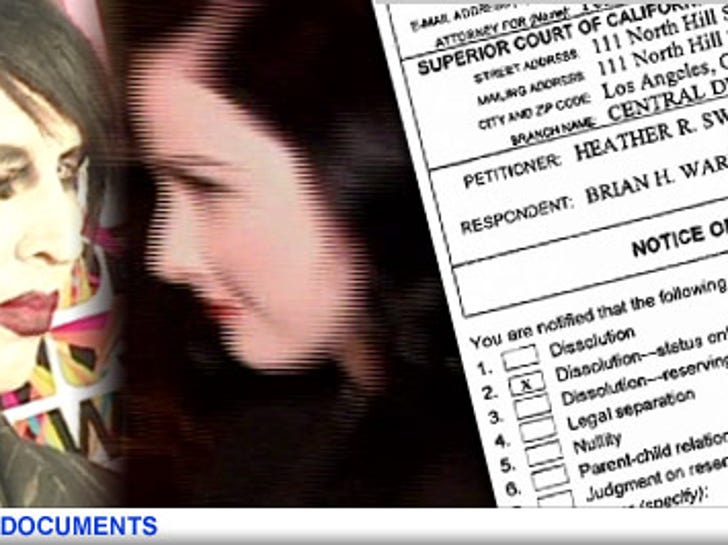 Burlesque queen Dita Von Teese has finally shed something she's been trying to get rid of for some time -- her husband -- creepy rocker Marilyn Manson, who is now dating 20-year-old starlet Evan Rachel Wood.

The judgment of divorce was entered in Los Angeles County Superior Court on Thursday, and dissolved the marriage of petitioner Heather R. Sweet (aka Dita) and one Brian H. Warner (aka Marilyn Manson). They did, however, reserve the right to work on the final terms of the agreement.
Happy New Year and adios!