Brit's Lawyers Will Quit -- She's Impossible!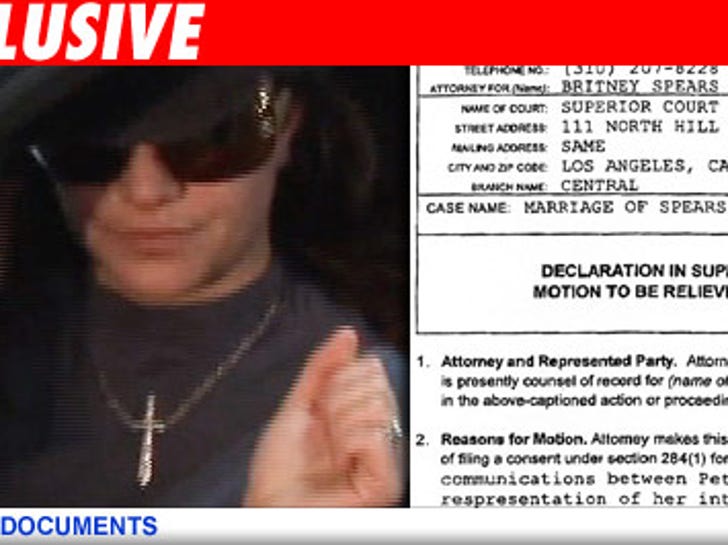 TMZ has learned Britney's latest set of lawyers has bitten the dust.

The high-powered firm of Trope and Trope filed legal papers today asking to withdraw as Brit's hired guns in her custody dispute with K-Daddy.
In the legal papers, attorney Tara Scott from Trope and Trope wrote, "There has been a breakdown in communications between [Britney] and Trope and Trope making further representation of her interests impossible." Ding dang wha?!
No word on whether Brit has a new lawyer.
You may recall, disso-queen Laura Wasser quit Brit last year as well. Representing a popwreck can be a bitch!
UPDATE: Sources tell TMZ the reason Trope and Trope withdrew is because Britney just didn't listen to her lawyers' advice, and her behavior was generally sinking her case.