Crazy Cruise Video Doesn't Stop Being Funny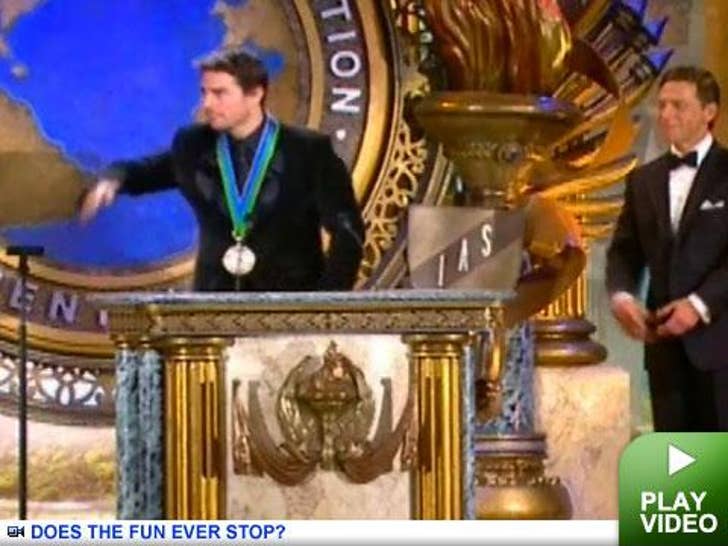 TMZ has uncovered more of the Tom Cruise video that has America saying, "Man, Matt Lauer was really onto something."

In this clip, Cruise receives an introduction worthy of a heavyweight boxer, and then salutes a picture of L. Ron Hubbard on a stage full of people.
It's the gift that keeps on giving.