UFC to Randy Couture -- Pants on Fire!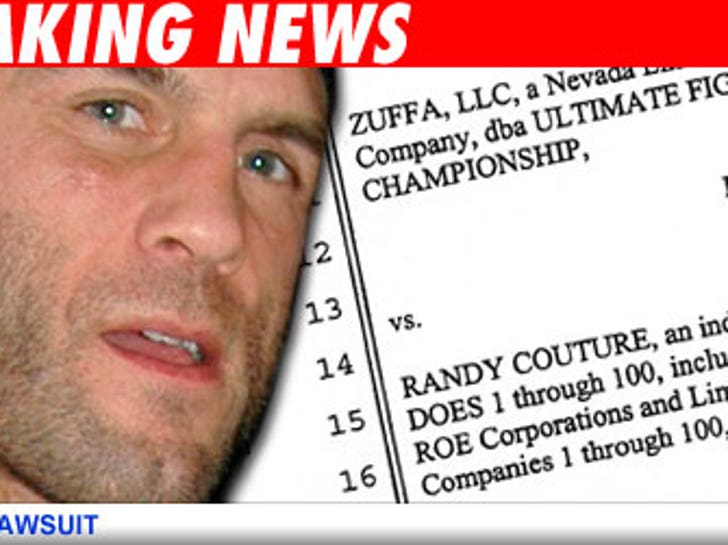 UFC Heavyweight champ Randy Couture is being sued by the organization that crowned him king.

According to the lawsuit filed Monday in Clark County District Court in Nevada, Zuffa (the company which owns the UFC) alleges Couture lied about his dealings with the UFC and violated his contract after resigning last October. In spite of his resignation, the UFC website still lists Couture as the champ.
The UFC claims Couture lied when he gave interviews claiming he was not paid a signing bonus, that fighters were paid bonuses "under the table" and that the UFC treated him and other athletes in "a disrespectful, shabby and unprofessional manner."
The UFC also alleges Couture violated his contract by announcing in January he would sponsor and promote a team in the International Fighting League -- a UFC competitor -- in spite of the fact that his contract forbade him from working with the competition for one year after from his UFC termination date.
The lawsuit seeks damages in excess of $50,000. Reps for Couture had no comment.