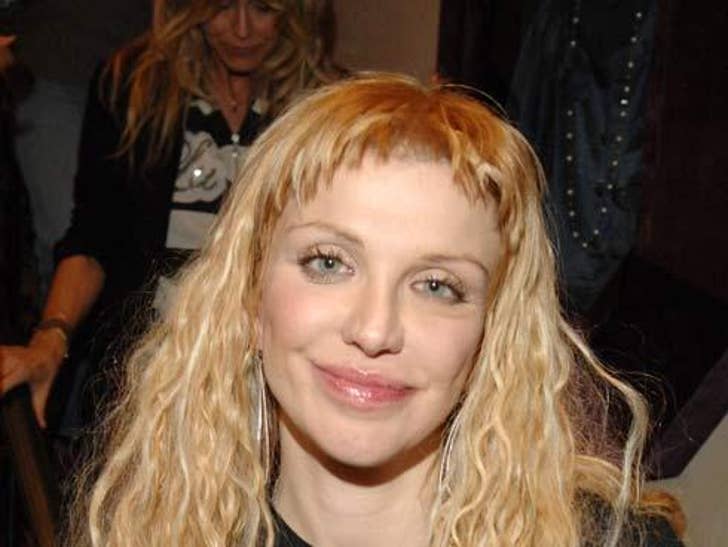 The ghost of Britney's future!

Rock wreck Courtney Love showed up to the appropriately titled Hysteric Glamour party in West Hollywood on Thursday, after having her 15-year-old daughter Frances Bean cut her bangs with a butter knife. Extensions by My Little Pony!
Apparently, the rehabbed widow Cobain no longer does lines -- on her forehead!