Hey Paps! There's a New Sheriff in Town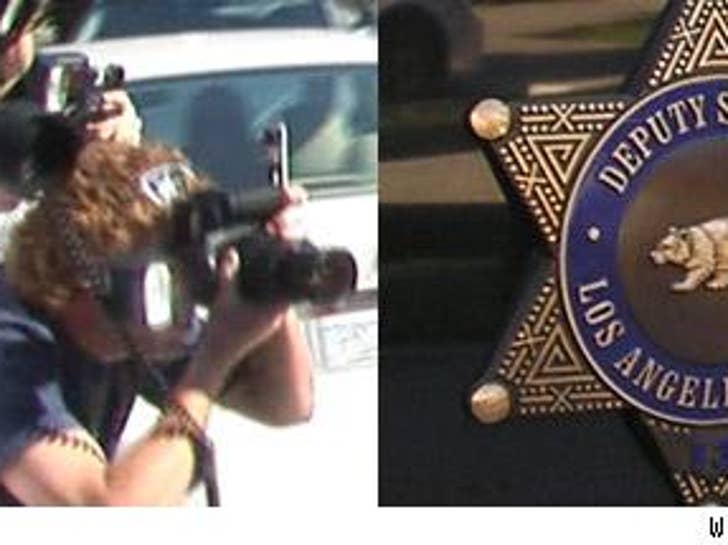 The L.A. County Sheriff's Department tells TMZ they're not "cracking down" on paparazzi madness in West Hollywood, but if you're a pap and you cross the legal line -- BUSTED!!

Sheriff's spokesperson Steve Whitmore tells TMZ his department has received a flurry of complaints by residents, business owners and others who say the paparazzi have been going nuts chasing celebs and disrupting their lives.
Whitmore says the department has doubled down to enforce the law. Dare to speed -- you'll get a ticket. Drive recklessly -- ticket. Drive with tinted windows -- don't even think about it.
The open question: will celebs get caught in the Sheriff's net? They tend to roll with tint, if you know what we're sayin'.