Conan to Jay: It's Almost Time, Old Man!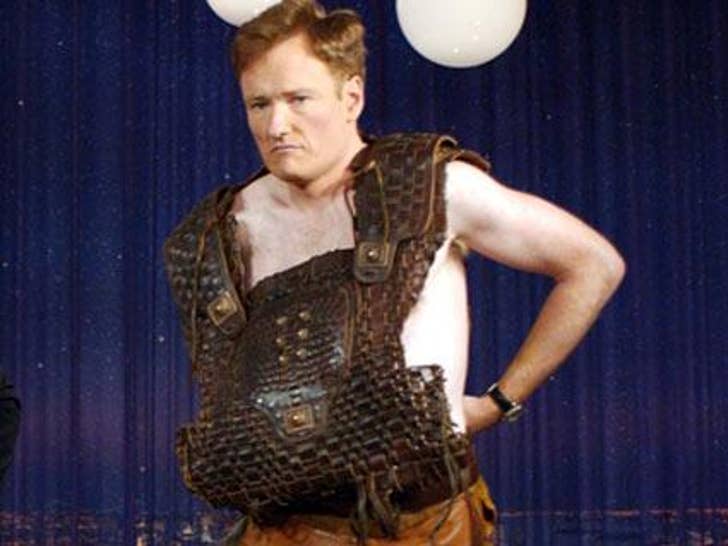 Conan O'Brien is moving to L.A.! Jay Leno can finally put his fleet of cars to use -- because he'll need them to move out of O'Brien's way! Beep beep, bitch!

The funnyman is set to take over Jay Leno's duties in 2009 and he just began to prepare for his West Coast descent by purchasing a Brentwood mansion listed at just under $10.5 million, according to the L.A. Times.
The elaborate crib is gated, with six suite bedrooms, screening room, a library (equipped with a bar!), pool, an outside kitchen and six fireplaces. Making folks laugh was never so sweet!