Fake Heath Dad Sicko Calls FOX in NY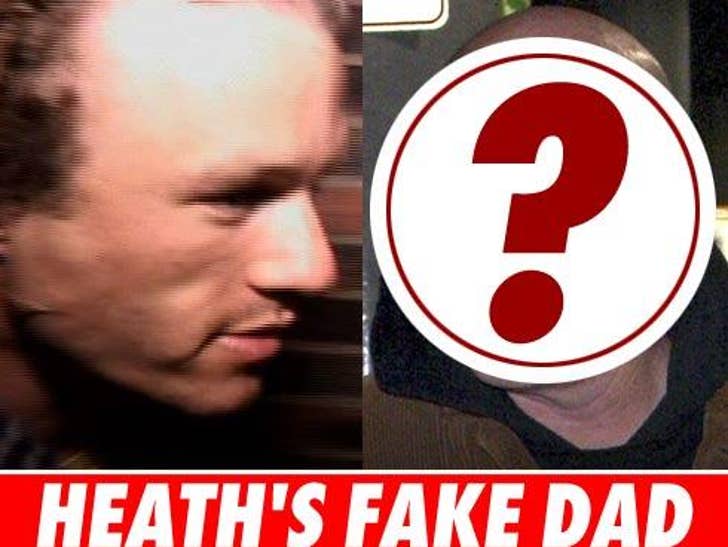 A twisted impostor claiming to be Heath Ledger's dad called FOX's New York affiliate looking for info just after the actor's death -- and tried to obtain his ex-girlfriend Naomi Watts' number from the station.

The unnamed caller was taped telling a reporter that Ledger's death was a "mistake" and claimed that Ledger loved daughter Matilda "to bits," among his other fabrications. TMZ spotted Ledger's dad, Kim -- the real one -- today at Heath's SoHo apartment, where he stayed for about an hour and left.
Reports have claimed that the impostor called Tom Cruise and the funeral home where Heath was taken, as well as the cops and medical examiner. Halle Berry's rep says that the fake Kim Ledger did not call Halle, and TMZ has contacted reps for John Travolta and Mel Gibson, who were also said to have been contacted.