Restraining Order Claims Sam Drugged Brit
Restraining Order
Claims Sam Drugged Brit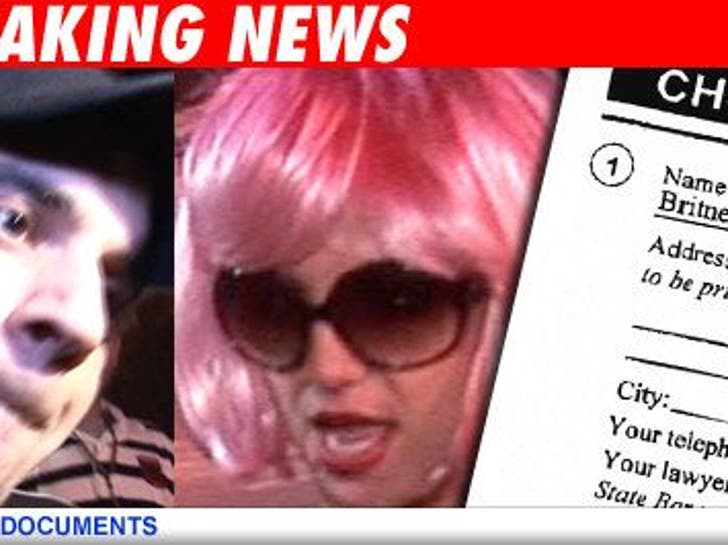 TMZ has obtained a copy of the restraining order issued last Friday in the Britney Spears saga. We've reported on the order but we just got a hard copy. The documents allege Lutfi drugged Britney.
The order requires Lutfi to stay 250 yards away from Britney, UCLA Medical Center, her parents' homes, siblings' homes, childrens' homes and Britney's homes.
According to the document, "He has cut Britney's home phone line and removed her cell phone chargers. He yells at her. He claims to control everything."
According to a declaration filed by Lynne Spears, on January 28, Lynne and Jamie arrived for an intervention -- "Sam had told Britney that she was an unfit mother, a piece of trash and a whore, that she cares more about Adnan, her current boyfriend, than she cares about her kids, and that she does not deserve the kids."
The documents claim Sam said, "Adnan is gay ... Britney came into the room looking for Adnan ... Britney then asked me, 'Is Adnan gay?"
At one point, Britney "picked up a bottle of pills and read part of the label and asked us, 'What does insomnia mean?' Sam told her that the pills will help her stay awake." Lynne continues, "Sam told Jackie and me that he grinds up Britney's pills, which were on the counter and included Risperdal (an anti-psychotic drug for schizophrenia and bipolarity) and Seroquel." The docs continue, "He told us that the doctor who is treating her now is trying to get her into a sleep-induced coma so that they could then give her drugs to heal her brain."
According to the docs, Sam then encouraged Brit "to do tequila shots." The document then claims Sam said, "let's all do toasts with wine." Brit refused to drink.
Lynne claims before leaving for the drug store that night, Sam gave her drugs upstairs "to make her more light-hearted, happy, and fun."
During a dispute later that night, Sam allegedly said, "If you try to get rid of me, she'll be dead and I'll piss on her grave."
The docs claim Brit "changed her three dogs' clothes many times" in an agitated state."
Brit said, "Can I see another psychiatrist so I can see my babies?" Sam responded, "If I told you to take 10 pills a day, you should do what I tell you to see your babies."
At one point, Brit allegedly said, "I want my Daddy up here. I want to talk to my Daddy."