"Passion" Writer Claims He Was Stiffed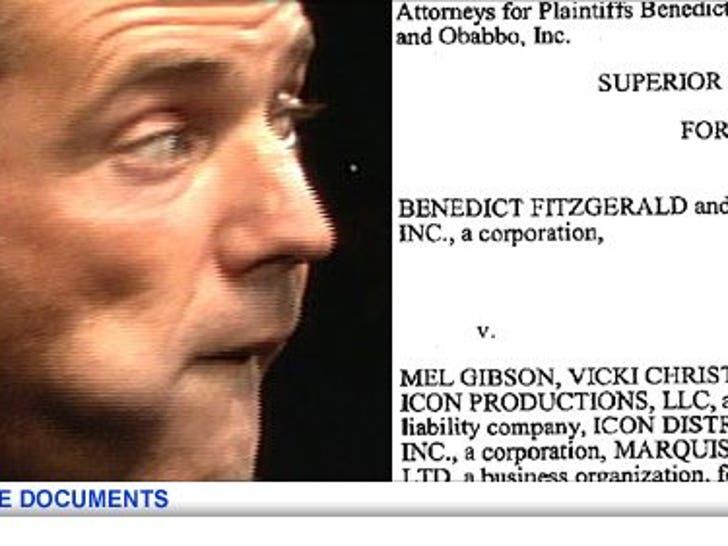 The man who wrote the movie "The Passion of the Christ" is suing Mel Gibson, claiming the director short-changed him by saying it would be a small film -- and not the big budget, big bucks flick it turned out to be.

According to papers filed today in Los Angeles Superior Court, Benedict Fitzgerald claims that Gibson's "personal gift to his faith" was to have a budget in the $4-7 million range -- and there wouldn't be a lot of money in the budget for the writer. He was also told several times by Gibson, he claims, that Gibson didn't plan to make any money from the film.
Instead, according to court documents, the flick cost almost $30 mil and Gibson made a fortune. The film grossed over $600 mil worldwide. Fitzgerald is suing for fraud and asking for damages in excess of $25,000.
Reps for the Mel's production company, Icon Productions, say the suit is "frivolous" and that Fitzgerald was "handsomely compensated."