Crazy New Legal Papers in Britney Case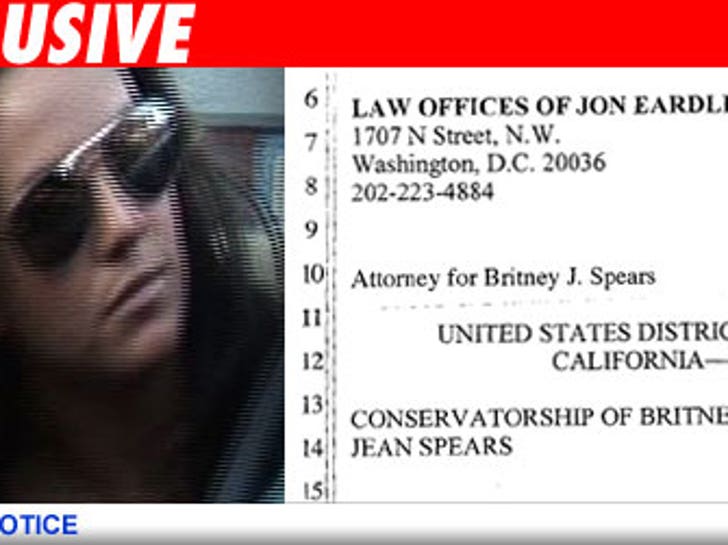 In a bizarre twist, a lawyer in NYC has filed legal papers in Federal court, asking that Britney's conservatorship case be taken away from L.A. County Superior Court.

In the documents obtained by TMZ, attorney Jon Eardley claims Britney's rights have been snatched away from her and she has been cut off from life as she knows it.
Eardley claims, "It is doubtful that Ms. Spears can receive equal protection and a fair trial or hearing in the custody proceedings because of the intense media scrutiny of what would normally be private aspects of a person's life." It appears Eardley wants an injunction issued in federal court, asking the judge for the power to protect Brit in the custody case as well.
The documents allege "the deprivation of her civil liberties by the conservator is so severe as to interfere with the effectiveness of the scheduled medications that are covered by the Food, Drug and Cosmetics Act." This appears to be an attempt to get the Federal court to accept jurisdiction.
It is unclear on whose behalf Eardley is acting. We're told Sam Lutfi and his spokesman, Michael Sands, have something to do with the filing, though the exact nature of their involvement is unclear.