Montel Staffer Sues -- I Can Handle the Pressure!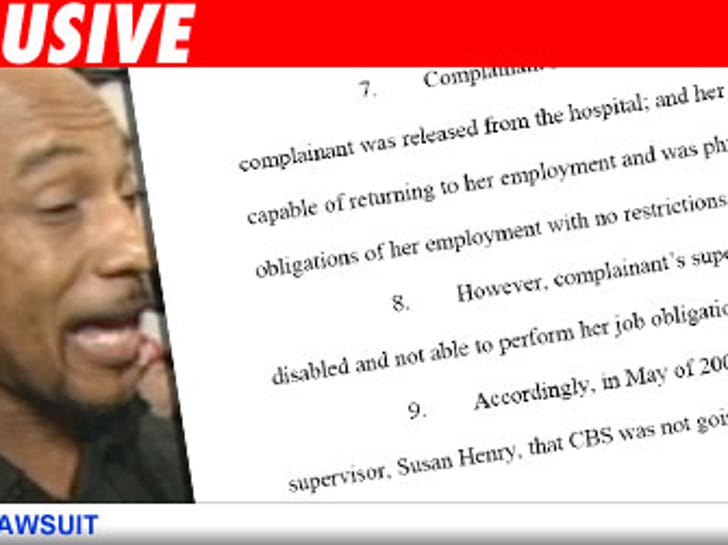 A former producer for the "Montel Williams" show says she was fired from her $110,000 a year job after suffering a brain aneurysm ... and she's suing mad!

Erin Primmer began working for Williams in August 2005. On March 29, 2007 she collapsed on the set after suffering the aneurysm and was rushed to a hospital. The following month, she was cleared by her doctor to go back to work with no restrictions. That's when she alleges the executive producer told her the show was not going to renew her contract, telling her, "CBS needed someone capable of handling the pressure, and that the coming year was going to be worse." Primmer says that is "a clear violation of the Americans with Disabilities Act, New York State and New York City law" and has filed suit.
A call to CBS was not immediately returned.