Diddy: His Face Ran Into My Fist!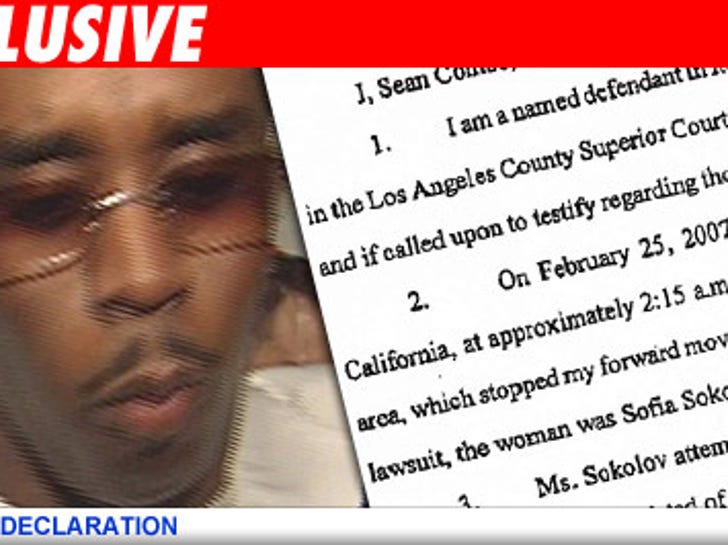 Puff Diddy Daddy is claiming that the man who sued him over a fight outside of the Roosevelt Hotel in Hollywood is at fault -- and the explanation is the oldest one in the book.

TMZ has obtained a declaration by Combs filed in Los Angeles County Superior Court, explaining the incident (in Diddy's classic words), alleging that Gerald Rechnitzer "continued moving toward me and, without warning, lunged at me. Instinctively, I outstretched one of my hands, which hand was not closed-fisted, to shield myself ... any contact between Mr.Rechnitzer and myself was caused by his forward motion against my stationary open hand."
Like that's gonna fly in court! Ha!