Brad & Angie to Pax: You're Officially One of Us!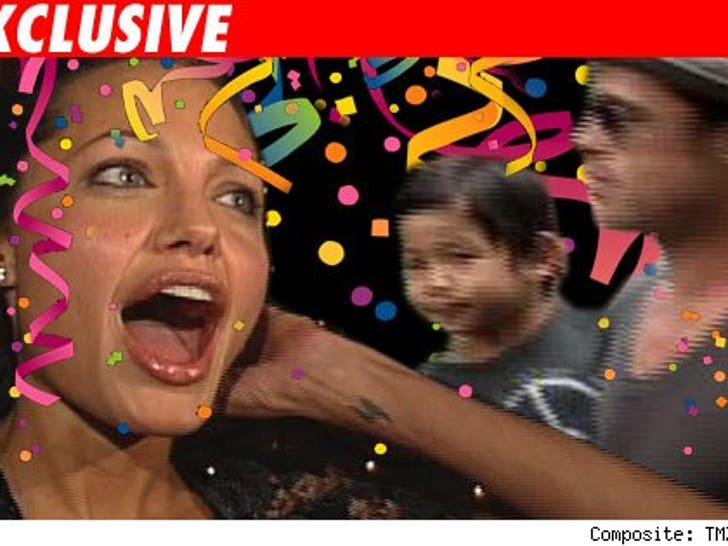 TMZ has learned Brad Pitt and Angelina Jolie have officially adopted little Pax Thien.

We've learned they went to L.A. County Children's Court in Monterey Park, Calif. yesterday and appeared before a judge who finalized Pax's adoption.
The adoption was a two-step process. First, the adoption had to be approved in Vietnam, where Pax was born. The second step was getting an L.A. judge to approve the adoption -- that was done yesterday.
A rep for Angie tells us the Jolie-Pitts were literally celebrating at the courthouse. Mama Jolie walked out with a teddy bear -- a private foundation gives a stuff animal to every family that goes to Children's Court.
Hey Pax -- you're officially one of the luckiest young'uns alive!