How the Eff Is a Lamborghini "Green"?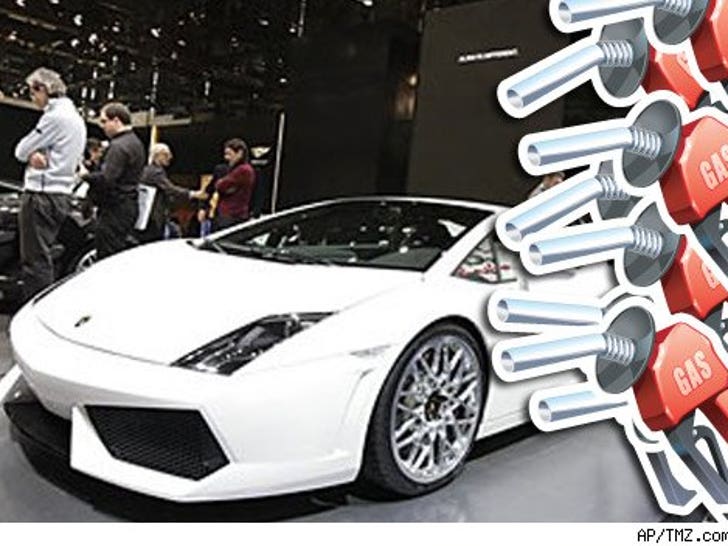 Lamborghini says its new Gallardo is "greener" -- and it gets a whopping 17 miles per gallon. That's like Burger King hawking a "lo-cal" Triple Whopper, or the Pentagon showcasing a "minimally-destructive" atom bomb.

The Italian car-maker just announced the "lighter, faster, and greener" edition of its Gallardo sports car, or so they say: Carbon emissions on the new model have been cut by 18% and the hot rod will go from 14 to 17 miles per gallon. Dude ... that's an SUV.
Keep in mind that the carbon footprint of the new Gallardo is still more than twice that of any normal, non-"green" vehicle. At least the car still goes form zero to 62 MPH in 3.7 seconds. And by green, maybe they mean the price: nearly $200,000.