De Niro Beats Cancer ... Lawsuit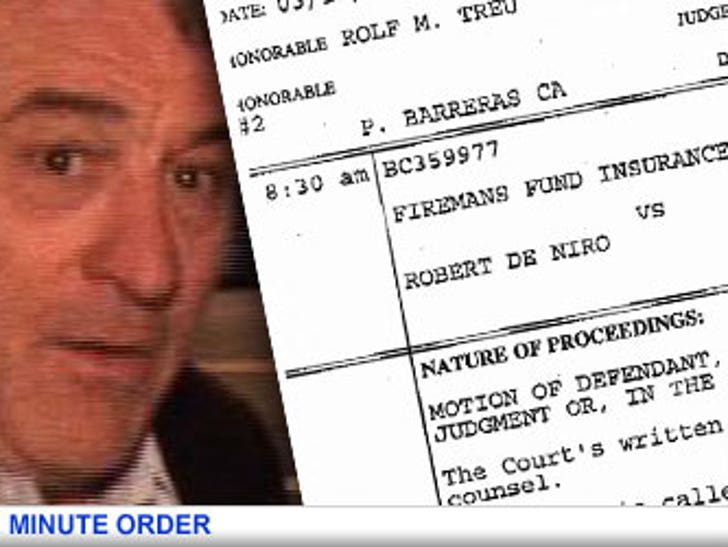 A Los Angeles judge tossed out a lawsuit filed against Robert De Niro by an insurance company that claims the actor lied about having prostate cancer.

Fireman's Fund Insurance Co. insured De Niro's 2005 movie, "Hide and Seek." Filming of the movie was delayed in 2003 when De Niro learned he had prostate cancer. The insurance company, which had to shell out close to $2 mil because of the delay, claimed De Niro lied on a cast medical exam when he said he had never been treated for or diagnosed with any prostate problems.
But De Niro successfully argued that he took the insurance exam five days before he got the bad news. De Niro underwent surgery back in 2003 and has been reported to now be cancer free.