Dita Sues -- You Better Pay Her for Taking It Off!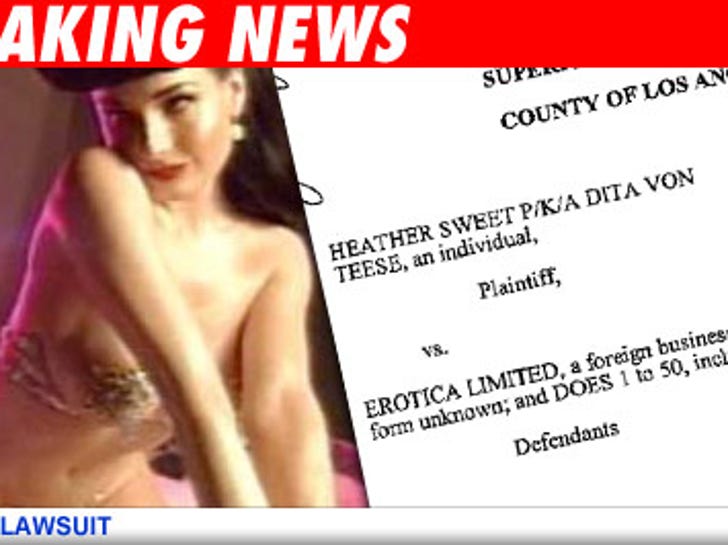 Burlesque beauty Dita Von Teese has filed suit against a company she claims hasn't paid her for several shows she performed in London last November.

Dita, whose real name is Heather Sweet, filed the breach of contract suit in Los Angeles County Superior Court today alleging Erotica Limited owes her $25,000 for her appearance at their 2007 trade show.
According to court documents, the former Mrs. Marilyn Manson was such a hit when she first performed at the 2006 show, organizers began negotiating in April for her to appear again in November. She says she agreed to perform her show two times daily in London for $50,000 -- twice what she had been paid the year before.
The suit also alleges Erotica Limited put Von Teese's picture on the show's pamphlet and advertised the event on radio and in print.
Von Teese claims Erotica Limited paid her $25,000 after they signed the deal, but still owes her another $25,000. She also says EL has gone completely off the radar and have cut off all contact with her and her reps.
Despite allegedly not paying her, Von Teese claims the company has reportedly already used her 2007 performances to promote this year's event.