Uncle Brucey Gives Good Gift!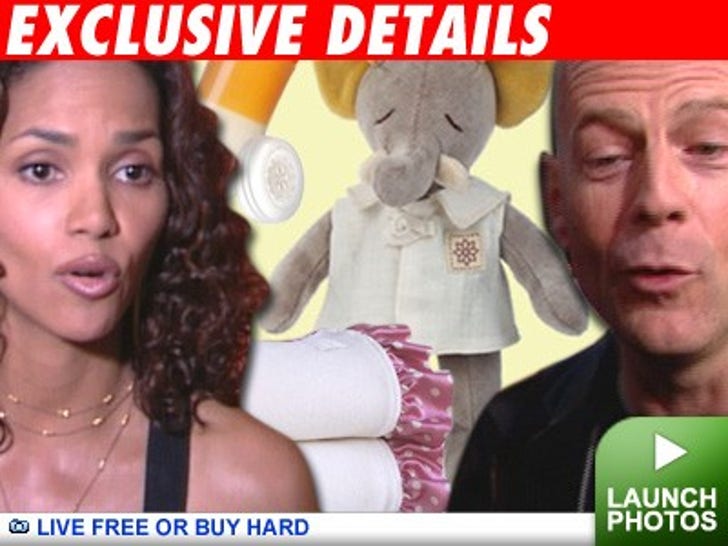 Bruce Willis and Halle Berry starred together in the 1991 action-comedy "The Last Boy Scout" and apparently they've been friends ever since.

Bruce sent Halle a few baby gifts from Petit Tresor in West Hollywood upon hearing the news of Halle's daughter's birth. Looks like co-starring in the 2007 clunker "Perfect Stranger" couldn't tear this friendship apart!