Judge to Heather -- Those Pants on Fire?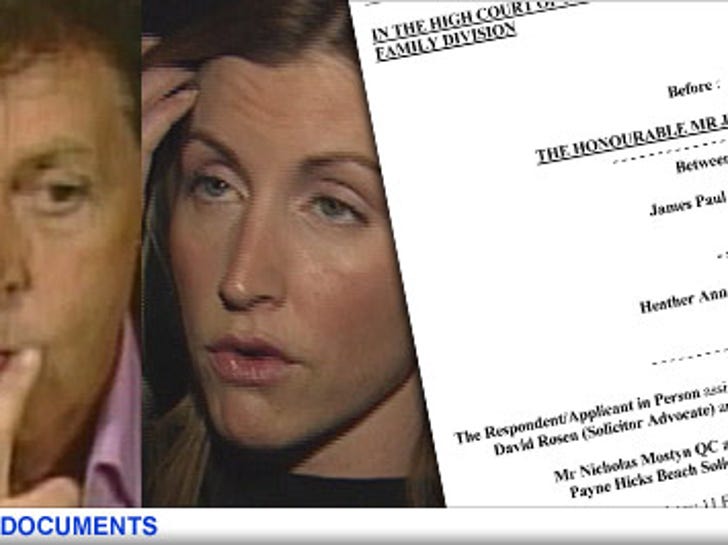 The judge who decided the loot in the Heather Mills-Paul McCartney divorce slammed the shrill-ionaire amputee today in a ruling, saying that Mills' claims of being rich before Paul were "wholly exaggerated," and that she wasn't as "charitable" in her giving as she claimed.

Justice Hugh Bennett called Mills a "less than impressive witness" in his 56-page ruling, largely because several of her claims were "not just inconsistent and inaccurate but also less than candid." Paul, on the other hand, was deemed "consistent, accurate and honest." He feels fine!
And it sounds like Heather's lucky she got as much as she did, because her argument that she was rich before Paul, and that that her marriage to him squeezed her own earning potential, sounded specious at best to the judge. What's more, while Heather said that she gave 80% to 90% of her earnings to charity, documents she submitted "disclose no charitable giving at all."
Mills' lawyers had strenuously tried to keep the ruling from being revealed, citing safety concerns for the ex-couple's kid Beatrice. But looks like Heather's credibility is the only thing being threatened.