Rick to Pam -- I Got Your Fraud Right Here!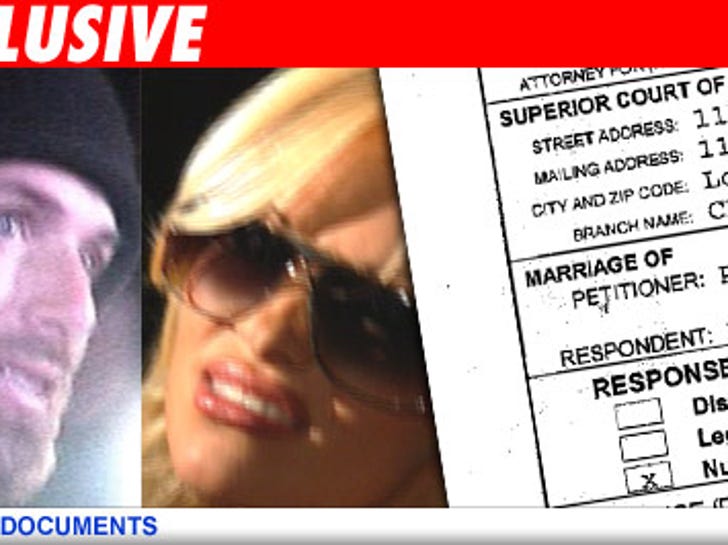 Rick Salomon, Pam Anderson's soon-to-be ex, has filed legal papers saying he's down with the annulment.

Last month, Pam filed legal papers trying to annul her two-month marriage to Ricky-poo, on the grounds of fraud.
Today, Salomon responded with his own legal papers, saying he also wants the annulment on grounds of fraud. Neither Rick nor Pam was specific about the nature of the fraud.
Rick, who has substantially more moolah than Pam, is not asking for support.
In related news, Rick got a ticket last night, but not his ticket to freedom. He got slapped with a $65 ticket for illegally parking his Bentley. Trust us, he can afford the fine.