Kid Rock Allegedly Punchy With His Fans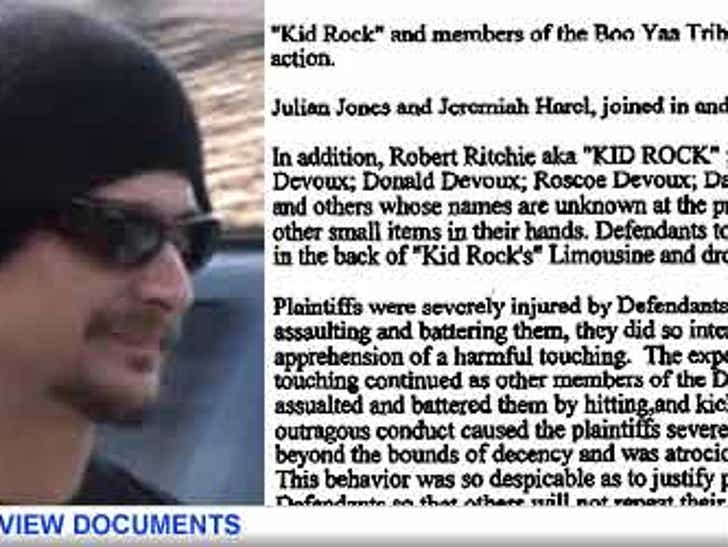 Three men filed a $15 million lawsuit yesterday claiming Kid Rock and six members of the group Boo-Yaa Tribe assaulted them after they asked for their autograph.

The alleged incident took place back in 2006 outside the Hollywood hotspot Teddy's at the Roosevelt Hotel. According to the lawsuit, filed yesterday in Los Angeles Superior Court, Michael Medlin, Carlos Bonilla and Jose Perez were waiting outside with a small camera and autograph books. They claim they were beaten up and even had their cameras and bags stolen, too!
In addition to Rock and the members of the Boo-Yaa Tribe, the suit also names the Roosevelt Hotel and Teddy's as defendants, saying the security was so negligent, it created a "dangerous and hazardous condition."
A call to Rock's rep was not immediately returned. Same with emails to the Roosevelt.