Johnny Knoxville, Single Jackass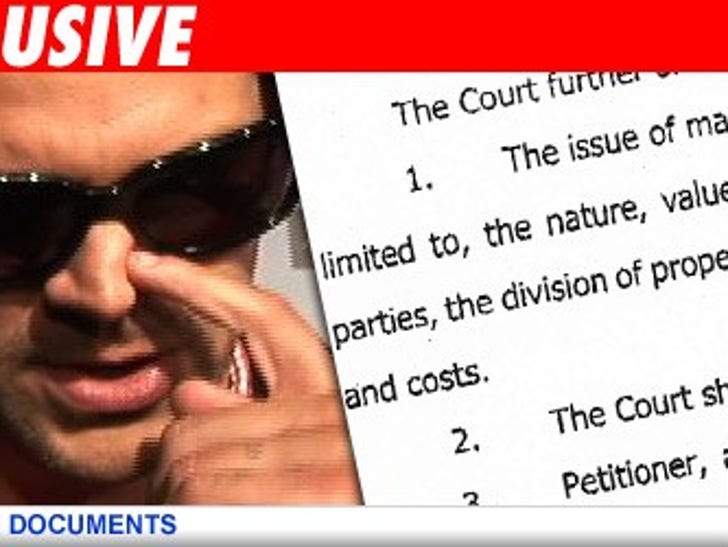 Johnny Knoxville is officially on the market. His divorce has been signed, sealed and delivered.

Knoxville, who was married to wife Melanie Lynn for 11 years, is officially unhitched, according to legal papers obtained by TMZ and filed in L.A. Superior Court.
Even though the divorce is a done deal, there are still outstanding issues of community property, spousal and child support and child custody that must be worked out. The documents say until the outstanding issues are dealt with, Knoxville must cover the family with health and medical insurance.
The docs say in the event Johnny dies, he'll hold Melanie harmless from any legal fallout -- translated, he does a lot of stupid stunts and it's risky. It's probably standard language in these divorces but it means something special when you star in "Jackass."
Knoxville, whose legal name is Philip John Clapp, filed for divorce last July.