Kimora and Russell Divorcing ... Again?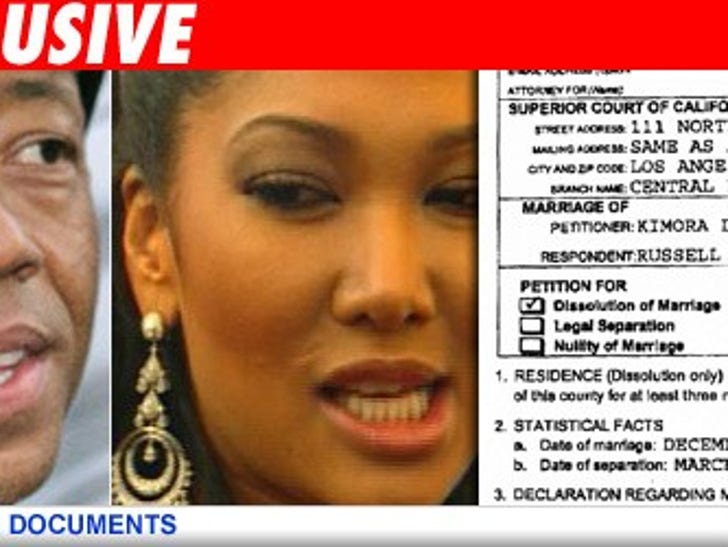 TMZ has obtained new divorce papers in the blingiest divorce in the biz -- Kimora Lee and Russell Simmons. Baby phat say wha'? Didn't they do that already?

The papers, filed today in Los Angeles County Superior Court by Kimora, cite irreconcilable differences as the reason for the split. She is asking for legal and physical custody of the couple's two daughters Ming Lee and Aoki Lee. In this petition she is not seeking spousal support.
If this feels like deja vu, it is. Russell reportedly filed for divorce in March 2006, but in August of '07 Kimora told OK! Magazine that they were not divorced yet, and "who knows" what will happen. Life in the fab lane!
Kimora asks that "reasonable child visitation" be granted to Russell, but that the girls be "accompanied at all times by the children's nanny and security personnel."
Russell released a statement to TMZ, through his rep, saying "Although I haven't read the papers, I'm excited for closure on this issue. I love her to def and I will always wish her happiness and success."
A call to Kimora's rep was not immediately returned.