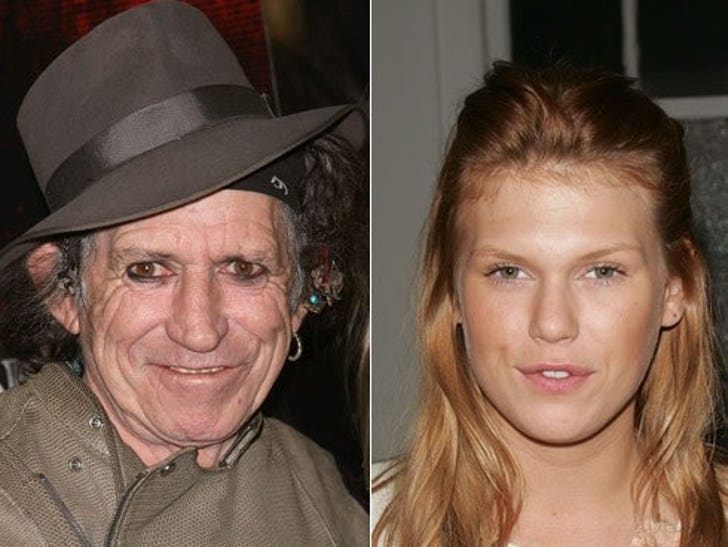 Alexandra Richards is the daughter of craggy-faced Rolling Stones guitarist Keith Richards. OMG! She and Keith have the exact same ... last name.

The 21-year-old celebuspawn/model is the daughter of the 64-year-old musical (barely) living legend and former model Patti Hansen.
Although she hasn't fallen out of a tree or snorted a dead relative, Alexandra has followed in her dad's musical footsteps and DJs in NYC.