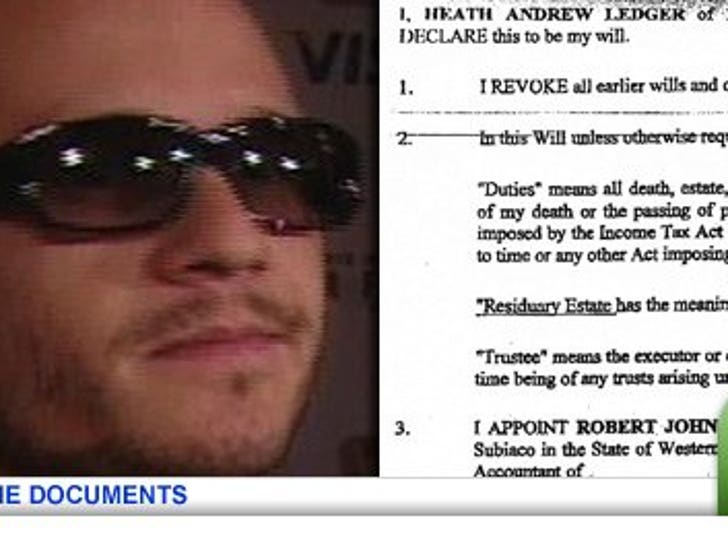 TMZ has obtained a copy of the 2003 will of Heath Ledger. It leaves 50% to his sisters and the remainder to his parents.

The supporting docs list $145,000 in assets, though we've reported Heath had a lot more -- in the millions.
As previously reported, Heath's daughter, Matilda, was not mentioned in the original will. But we're told she'll be well taken care of.