Ivana's Spat With Fiance-- She Wanted Him OUT!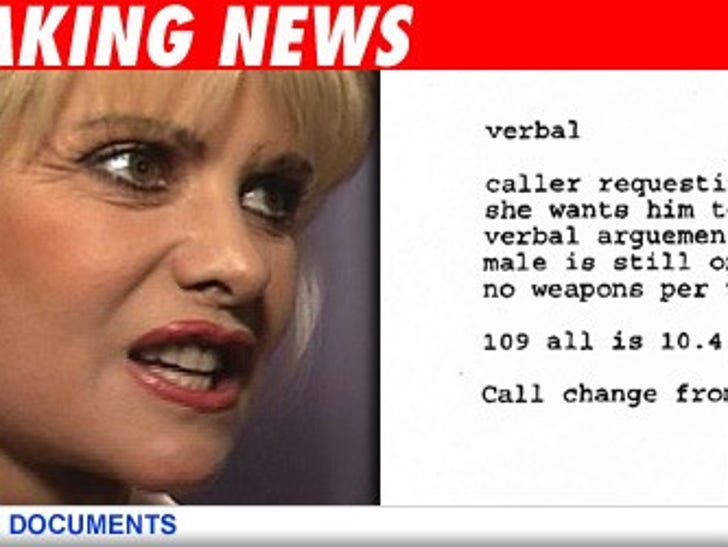 Right before the wedding?? That's not a good sign! Ivana Trump and her much younger boytoy fiancé Rossano Rubicondi got into a St. Paddy's day row in Palm Beach -- and she called the cops!

TMZ has obtained the 911 call transcript after Ivana called the Palm Beach PD, requesting an officer come to their $10 mil manse. According to the call log, Ivana wanted Rubicondi to leave the house after getting in to a verbal argument but he refused. Paging Donatella Versace!
We contacted Ivana's people for comment, but haven't heard back yet.