Brit's Real Diet Secret? Stay 21 ... For Five Years!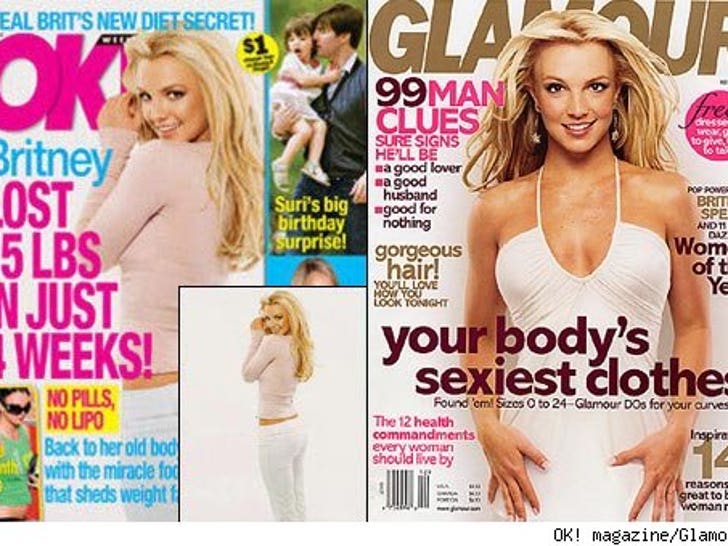 You thought Brit looked awfully svelte on the cover of this week's OK! magazine, didn't ya? It's the one that screams, "Britney Lost 15 Lbs in Just 4 Weeks!"

Turns out it was taken back in 2003 for a Glamour magazine photo shoot, ancient history in Britwreck time. So she probably was 15 pounds lighter ... but that was well over four years ago.