Mouse Poop in Babwa's Prune Juice?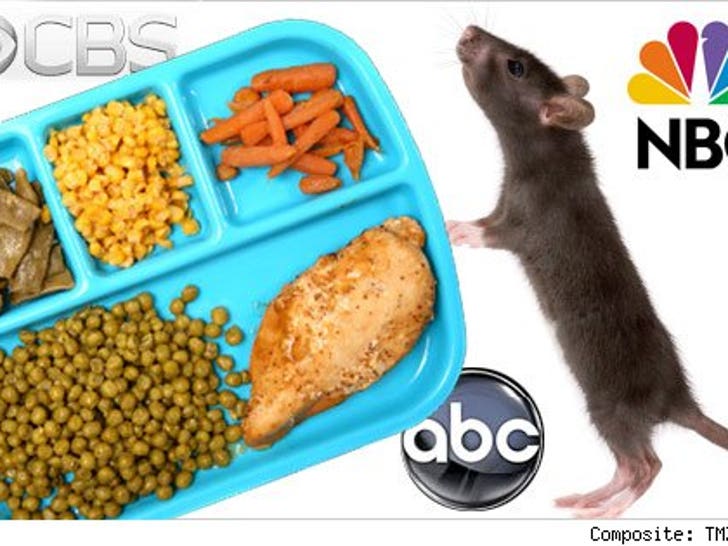 Diane Sawyer might want to take another look at her rice pilaf at lunch -- the ABC-Disney cafeteria in New York has a mouse problem, and we're not talkin' about Mickey!

That's what the NYC Health Department said in their last inspection of the joint, giving the ABC cafeteria 20 violations, including -- gag -- "evidence of mice or live mice present in facility's food and/or non-food areas," as TVNewser uncovers. NBC got cited for "food item spoiled ... contaminated or cross-contaminated" and CNN had "sanitized equipment" issues -- probably not referring to Anderson Cooper. (28 violations will get you shut down.)
FOX doesn't have a caf, so the staff eats at Wendy's in the basement. Guess what? The grease pit had fewer violations than any of the news commissaries. An ABC rep tells TMZ it's "looking into" the problem.