Jasmine's Different World -- The Single Life!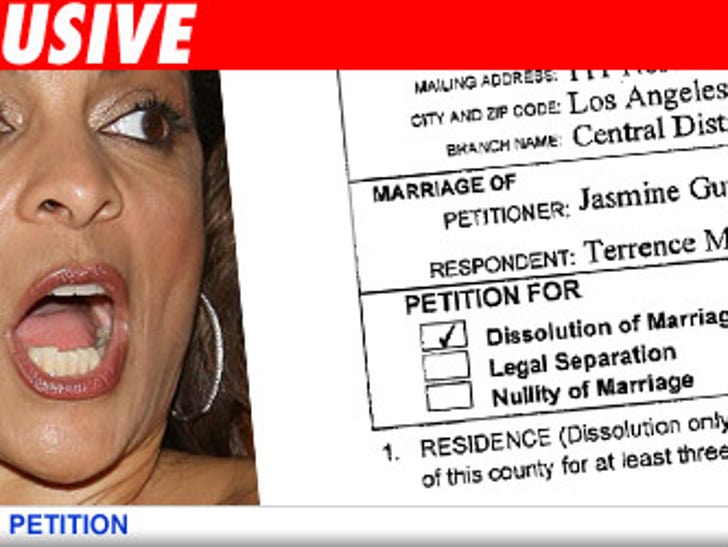 Jasmine Guy filed for divorce last week from her husband of nearly 10 years, Terrence Mitchell Duckett -- and she has a laundry list of stuff she plans to keep. You go, Whitley!

In court papers filed April 3, Guy has two pages of items she lists as being her "separate property." They include her wedding ring, five paintings, two sculptures, three checking accounts, full ownership in one production company and half of another, her tax refunds, her BlackBerry (ok, now this is just getting petty), four DVD players, pots, pans, and a toaster. Come on, let the man keep the toaster!
A rep for the actress tells TMZ "It is true that Jasmine Guy has filed for divorce from her husband of nearly 10 years, Terrence Duckett. Jasmine would like to say that there is no villain in this scenario and that she is ending her marriage due to irreconcilable differences. Jasmine would also like to thank everyone who wishes her and her family well, and asks that the press and the public allow her and her husband their privacy to work through what is a very difficult time. Thank you very much."
The couple also has a daughter, Imani, who is 9. There is no indication yet about how they will handle custody.