Bike Company Puts Brakes on Greg LeMond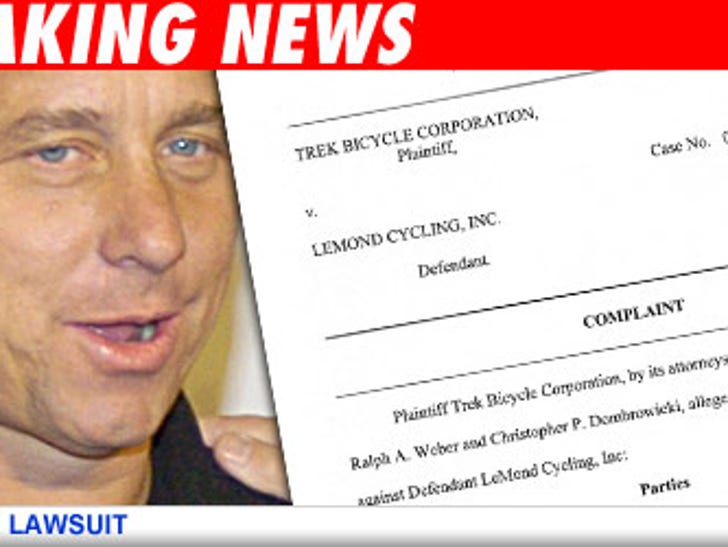 Three-time Tour de France winner Greg LeMond has been pissing in seven-time Tour de France winner Lance Armstrong's water bottle for years -- and now LeMond's biz partner wants out of its deal with him.

Trek Bicycles is hauling LeMond into court to end their business deal immediately because, as the lawsuit says, Greg has "impaired" and "destroyed" their $5 million partnership by dissing cycling hero Lance. The has-been rider has been publicly accusing Armstrong of doping for years -- but who's the dope now?
And Trek is also pissed that LeMond has been selling their super-pricey wheels on the cheap -- they say he's buying bikes at an employee discount, then selling them through back channels, and not through licensed dealers. A lawyer for LeMond couldn't immediately be reached for comment.