Artie Lange to Howard: I Know How to Quit You?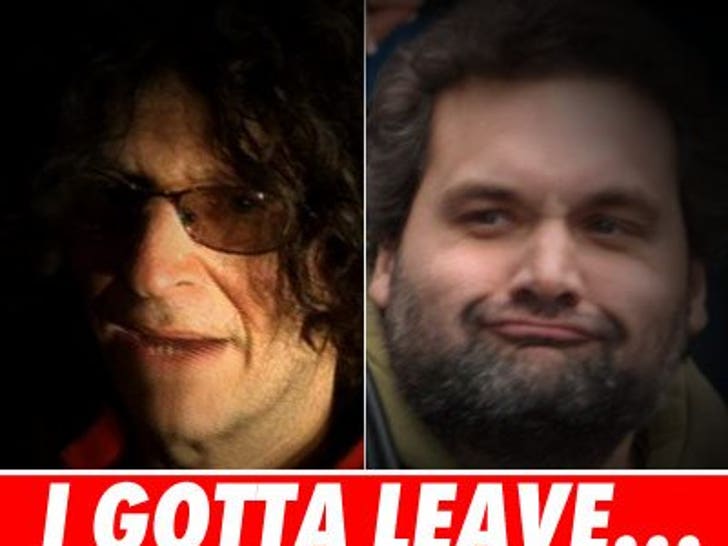 Artie Lange stormed off the "Howard Stern Show" today, causing pangs of anxiety throughout Howard's loyal legions of fans that the bloated comic indeed put a fork in himself and would not be coming back.

The drama started when Artie and his assistant, Teddy, were heard fighting in the hallway. Howard later brought it up on air, causing Artie to lose his damn mind and at one point lunge at the assistant.
Sources close to the show tell TMZ that both the fight and the situation are definitely real. As for Artie never coming back -- we're not so sure.