Miss Cali: Keep the Crown, I Want Cash!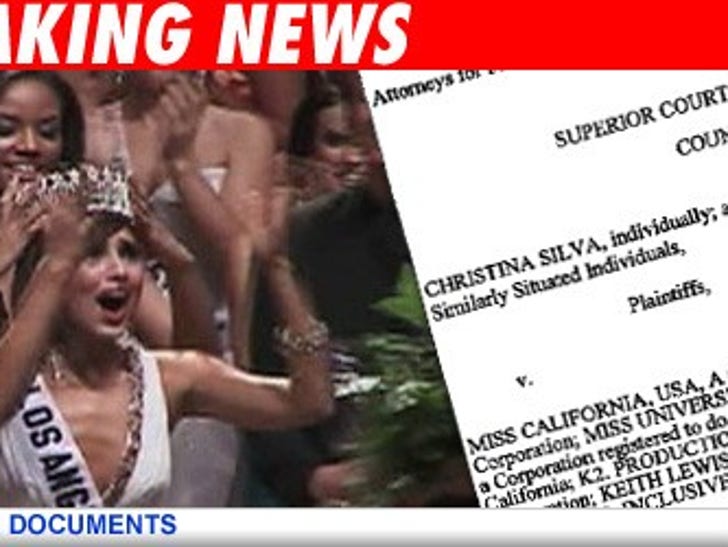 Don't mess with a pissed-off beauty queen! The former, er, never was Miss California, Christina Silva, has filed suit against the pageant claiming a litany of damages.

In the suit, filed today in Los Angeles County Superior Court, Silva is seeking $500,000 in damages for "public humiliation, mental anguish and distress, lost opportunities, lost prizes and lost monies."
Silva was crowned Miss California on November 25, 2007. Three days later, she says, she was called for a meeting at the pageant director's home when they dropped a bomb -- there had been a mistake, she was not the winner, and they yanked her crown! Silva, who is of Ecuadoran and Mexican descent, claims that the pageant director never liked her and was looking for an "'all-American girl' to win, and not looking to crown another person of color." For the record, the f*** up has been blamed on human error.
The reigning Miss California, Raquel Beezley, is one-quarter Filipino. She's in Vegas now gearing up to compete for the title of Miss USA. The pageant airs on NBC tomorrow night.