James Bond's Whip -- License to Spill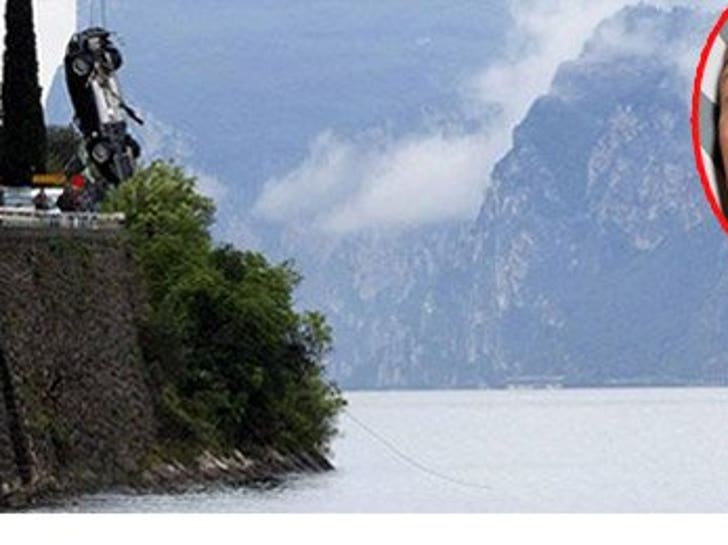 The guard railing is not enough: James Bond's quarter-million-dollar Aston Martin took a bath in Italy's Lake Garda yesterday when a stuntman drove the wheels off a cliff. And, no, it wasn't a stunt.

The car was reportedly the same Aston that was used in the last Bond flick, "Casino Royale," and was the only one available for use in the new movie, "Quantum of Solace." Meanwhile, the stuntman was quickly rescued and was not hurt. The next installment rolls out this fall.
Q could not immediately be reached for reaction.