Krispy Can't Kreme Itself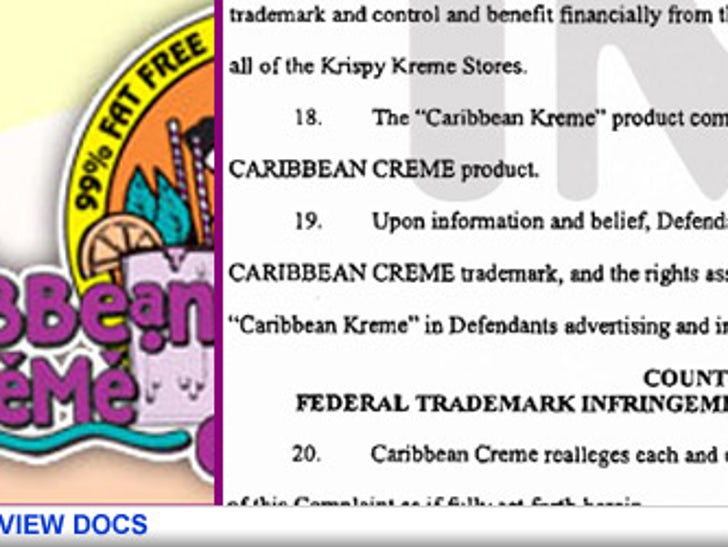 Do not adjust your set: A company that makes a fruit smoothie called "Caribbean Creme" is actually suing Krispy Kreme doughnuts because they're afraid people will confuse "Caribbean Creme" with "Caribbean Kreme," a fruit-filled doughnut and drink that the KK sells. What a difference a "K" makes!

The best part? The legal megilla is being waged in the island paradise of St. Louis. As in Missouri.
Krispy Kreme's legal team couldn't be reached for comment. Billy Ocean -- creator of "Caribbean Queen" -- has not been heard from since 1986 and also couldn't be reached for comment.