Ultimate Douchebag Will Wrestle Again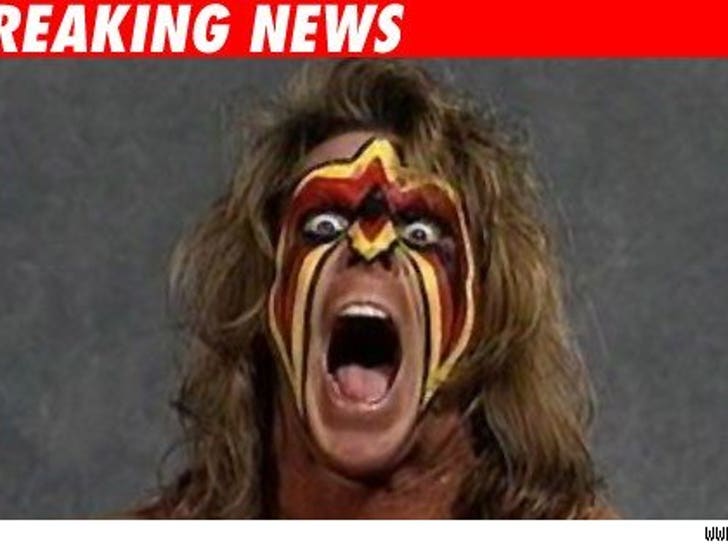 Hold on to your man-panties, because no one's favorite pathetic, homophobic, trash-talking wrestler-turned-conservative unmotivational speaker Ultimate Warrior is returning to the ring.

Brian James Hellwig, aka Ultimate Warrior, will tease his hair and come out of retirement on June 25 to faux-fight in something called the NWE. Instead of mouthing off on his blog against celebs like Heath Ledger and Hulk Hogan, the 48-year-old homosapien will fight someone called Orlando Jordan in Barcelona.
Apparently, writhing around with sweaty, half-naked members of the same sex is a hard job to give up!