Benny the Bull Whistled for Flagrant Foul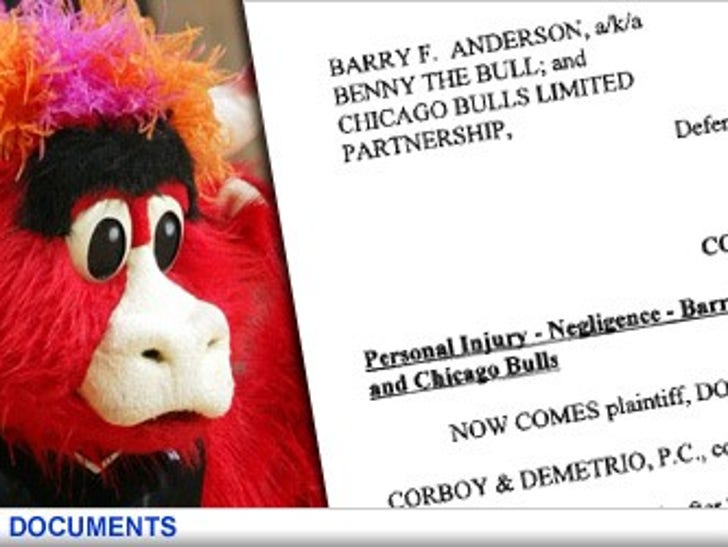 This is why God invented the fist-bump: A dentist has filed suit, claiming his arm got pulled all out of whack and that his bicep ruptured after the Chicago Bulls' mascot -- big, furry Benny -- high-fived him courtside.

Dr. Don Kalant Sr. says in the lawsuit that he raised his arm to slap some fur, but Benny went all bro on him and grabbed -- not slapped -- his hand, hyperextending his right arm. Dr. K says the Bulls are also liable, as his employer.
Benny -- or the guy inside, rather -- was arrested back in 2006 for allegedly punching an off-duty sheriff's deputy who tried to stop him from riding a motorcycle through a park, in costume; the charges were dropped.
The Bulls -- and Benny -- didn't return a call for comment.