Mother on the Offensive over Dead Soldier T's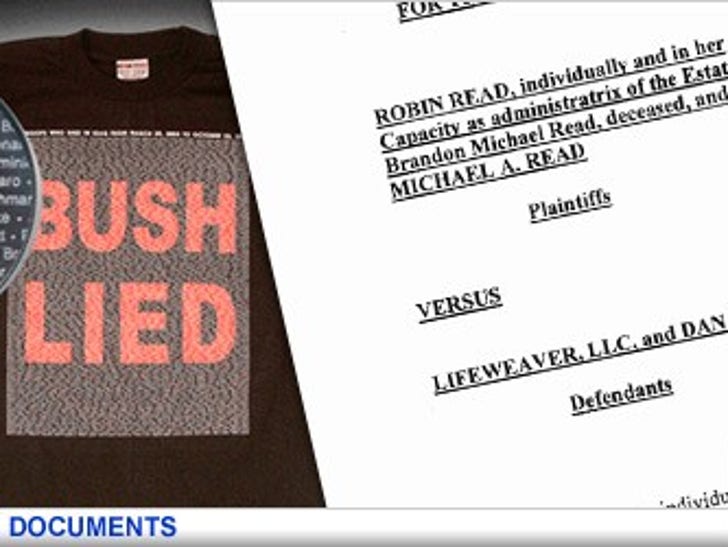 The mother of a soldier killed in Iraq is now fighting for her dead son -- against a T-shirt company.

Robin Read is furious with Lifeweaver, LLC for using her 21-year-old son's name -- along with other U.S. soldiers who've perished in Iraq -- on anti-war T-shirts that read "Bush Lied" and "They Lied." Read alleges her son's name was used without permission and that the T's have been sold for profit -- so she's suing Lifeweaver for a cool $10 million over the emotional distress it's caused her.
Read's council wrote a letter to Lifeweaver on September 24, 2007, telling them to remove her son's name by October 15, 2007. That didn't happen ... so this lawsuit just did.
An email to reps at Lifeweaver, LLC has yet to be returned.