Ex-Steeler Sues For Being Called "Line-Blacker"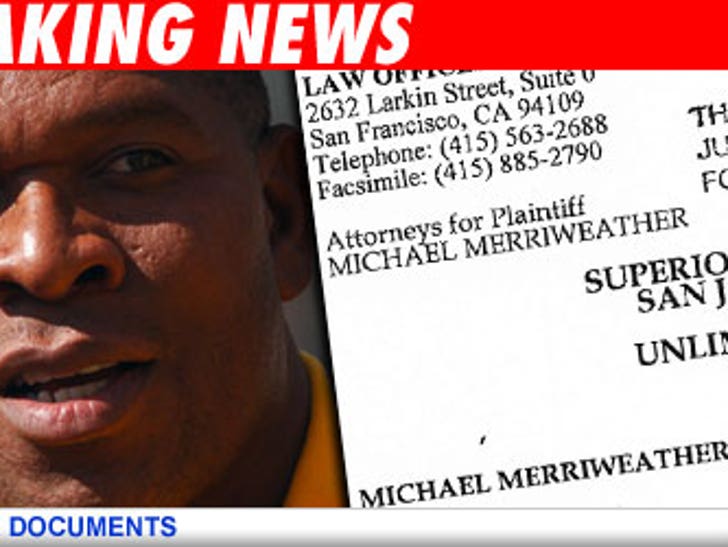 A former Pro Bowl linebacker is hurling charges of racism at New York Life Insurance Co., claiming that managers there treated him like a tackling dummy -- literally -- and called him "Kobe" and "Tyson" ... as in other black athletes that he isn't.

Michael Merriweather, who played for the Pittsburgh Steelers, alleges in his suit that the company blocked him from leads and bonuses, an office, and even a telephone line, all because he was black.
Hilariously, he claims that a manager once mocked his NFL career by "lower[ing] his shoulder" and almost knocked him over, causing him stomach sickness and headaches. Who knew insurance agents could hit?
Other times, says the 'backer, he was called "Kobe" or "Tyson" when those athletes got into hot water with the law. No one ever said insurance people were funny -- or creative.
A New York Life spokesman called the allegations "surprising."