Baby Mama: Dash Owes Me Cash!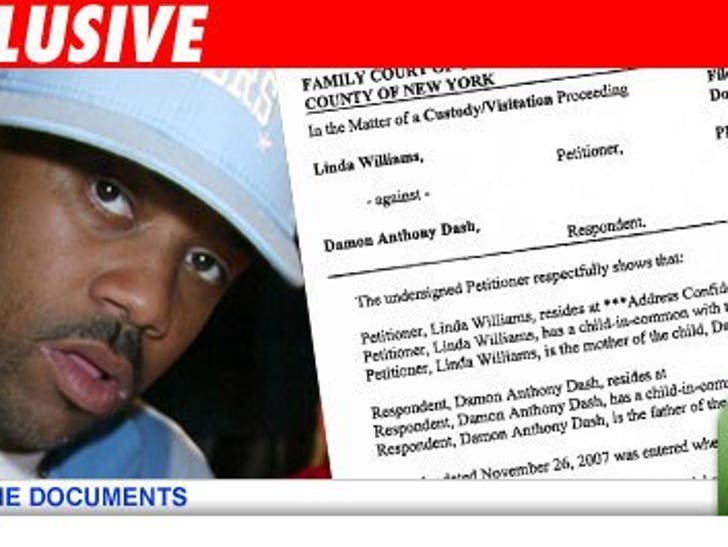 TMZ has obtained a crazazy petition filed by Damon Dash's ex-baby mama, the latest howitzer in their never-ending custody war.

In the petition, Linda Williams claims that 16-year-old son Damon Dash II, aka "Boogie," says he was "living with not hot water [sic] or electricity for two months in his bedroom," and that Damon took him to the morgue to ID an uncle who committed suicide by gunshot to the head. Worst of all, Damon didn't spring for $3,600 for hoops camp.
Williams says Damon has been cagey over a promise to put $10 mil in trust for the kid.