Tiny Rocker Wentz Sued Over Alleged Ass-Kicking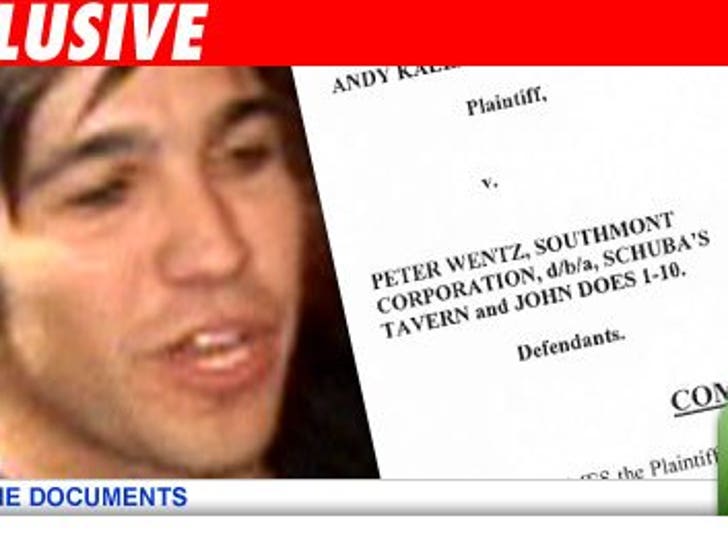 Pete Wentz is being sued by a guy who claims the makeup-wearing, emo rocker and his security beat him up at a Fall Out Boy show last year.

According to a lawsuit obtained by TMZ, Andy Kallas claims he was watching the boys perform at Schuba's Tavern in Chicago, when Wentz and his peeps beat him to a pulp for several minutes. Kallas claims he suffered "serious injuries to his head, mouth and face." The way the lawsuit reads, the attack was totally unprovoked.
But here's the deal. We're told Kallas was loud, obnoxious and heckling the band before the incident.
Kallas is suing both Wentz and the club for an unspecified amount in damages.
Wentz's rep tells TMZ, "This case is meritless. We looked into it and the facts don't support his claims. We will vigorously defend this case in court. "