Son's Message to Benoit: "See Ya, Pooh Bear"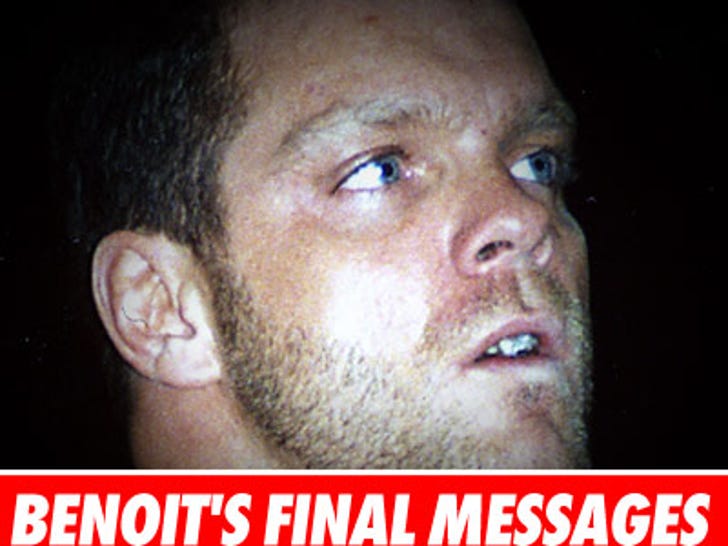 The final phone messages that Chris Benoit left for his wife Nancy and son Dan -- whom he later murdered -- have just been released, and they're heartbreaking.

WSB-TV in Atlanta obtained the calls, which were made in the days leading up to the murder-suicide last June. In one of them, Benoit says, "Hi honey, hi Dan-Dan ... Sorry I missed you. I'll try you on your cell phone. Love you." In another, seven-year-old Daniel tells his father, "Hi pooh bear. Be back soon. Just be there, OK? Eh, pooh bear? See ya pooh bear. Love you."
Other messages indicate that Benoit's colleagues were trying to reach him on the Sunday night after the murders took place.