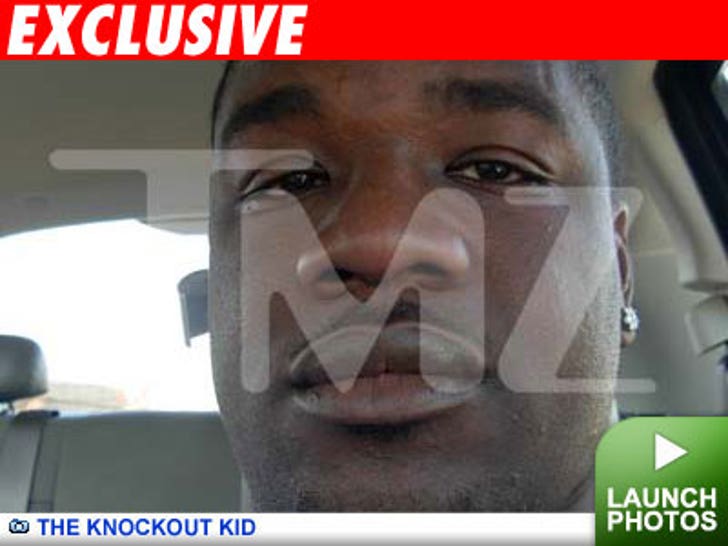 TMZ has obtained the photos of the man who says he laid the punch heard 'round Los Angeles!

The brawler, who owns a barbershop in L.A., tells us he was playfully arguing with a friend outside the club about money when Suge, who's also friends with the man, misunderstood and thought it was serious. He stepped up to defend his boy -- and that's when the altercation took place. He also says reports he had a weapon are untrue.
Get this -- the barber (he didn't want us to use his name) is only 5'10" and weighs 173 lbs. Suge stands 6'3" and tips the scales at 315 lbs. Dayum!