Jess and Romo Officially NoMo
Jess and Romo
Officially NoMo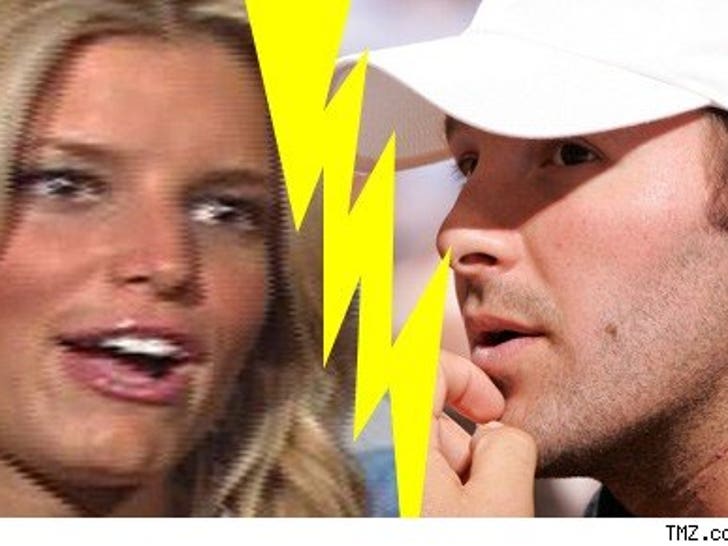 Finally, Dallas Cowboys fans have something to cheer about.
TMZ has learned that the romance between Jessica Simpson and hotshot QB Tony Romo is as dead as the Cowboys' 2007 playoff run.
Their reps have been going on the record saying that they're not split, but our sources -- who know what's really going on -- say the two have cut the cord ... at least for now.