Dog to Hunt Without "Brother" Tim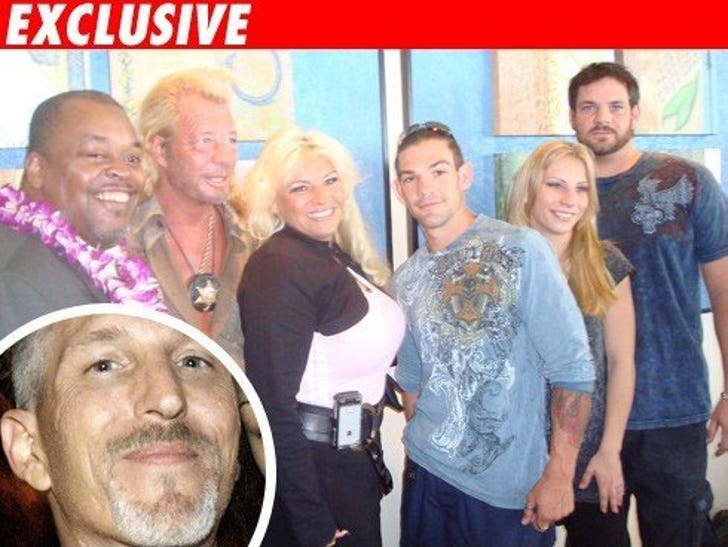 TMZ has learned that Dog Chapman's felon-chasing litter is all back for "Dog the Bounty Hunter's" triumphant return to A&E -- well, all except for Tim Chapman, Duane's not-brother bro (they're not related) who was arrested last January in a Honolulu mall parking lot.

Check out the photo taken at the relaunch press conference -- Tim Chapman, Dog's partner in crime fighting for many years, is noticeably absent. A&E tells us he's taking a breather this season to deal with "personal issues."