Matt Drops Big Beans in Soy City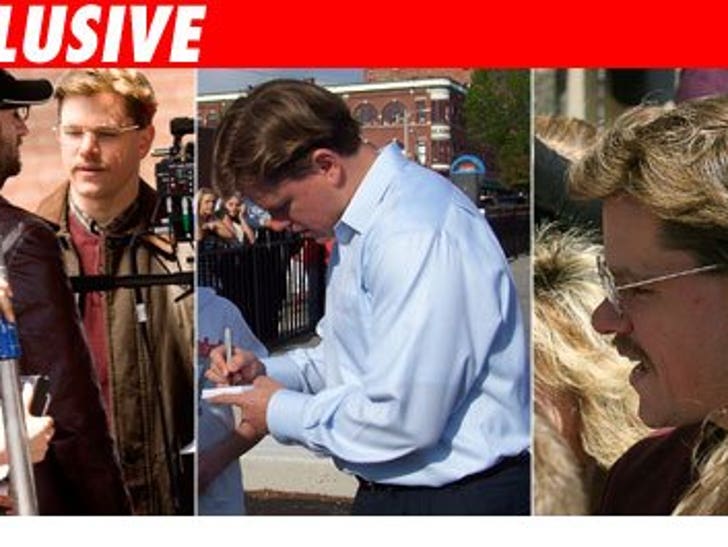 TMZ spies found out that Matt's been in Decatur, Ill. -- aka the Soybean Capital of the World -- to shoot "The Informant" with Steven Soderbergh, and we hear that he's been every bit the good shepherd in town. After one dinner at Decatur's Beach House, Damon and his posse left $180 for each and every person -- servers, cooks, bar staff -- who worked that night.
And everyone we talked to say Matt has been incredibly gracious with his time and signs for absolutely everyone.
Even with that goofy fake 'stache.